OUR HOME Creates the Perfect Solution for a Home Office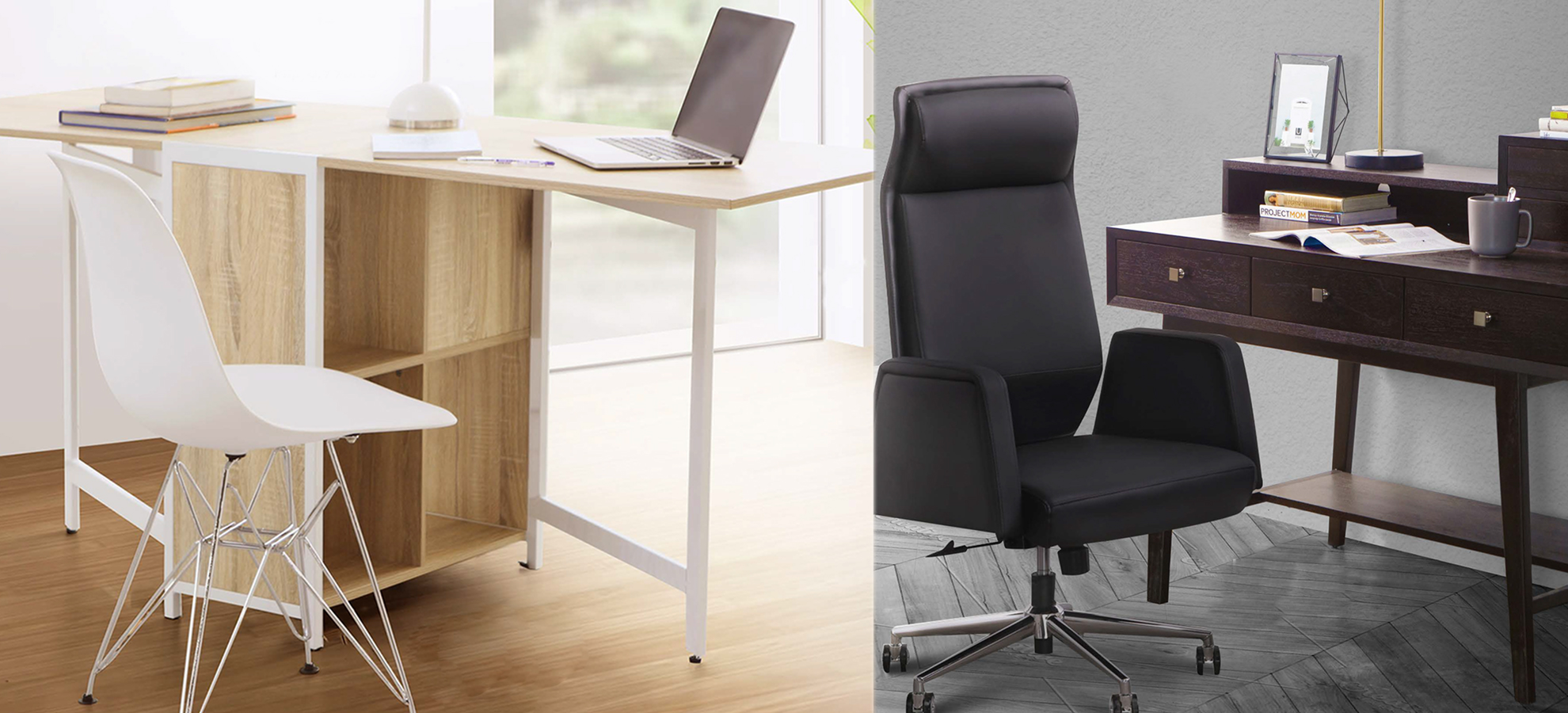 When it comes to being productive, interior design takes into consideration two factors that are of prime importance. First is function and next is comfort. With the current situation, where people are now forced to work from home, how can the design of a room accommodate a space in the home that allows maximizing productivity and at the same time providing the utmost ambiance that spells comfort and style? An office or a work area in the home is very convenient especially under these challenging times because it does not only allow you to become productive and earn a living but all of these are done in the comfort of your own home.  
Is it still possible to turn things around and allocate a space where one can work effectively without sacrificing the design aesthetics of the space? Design adapts as it also dictates and what we have now is a situation where we try to discover new ways of living and working.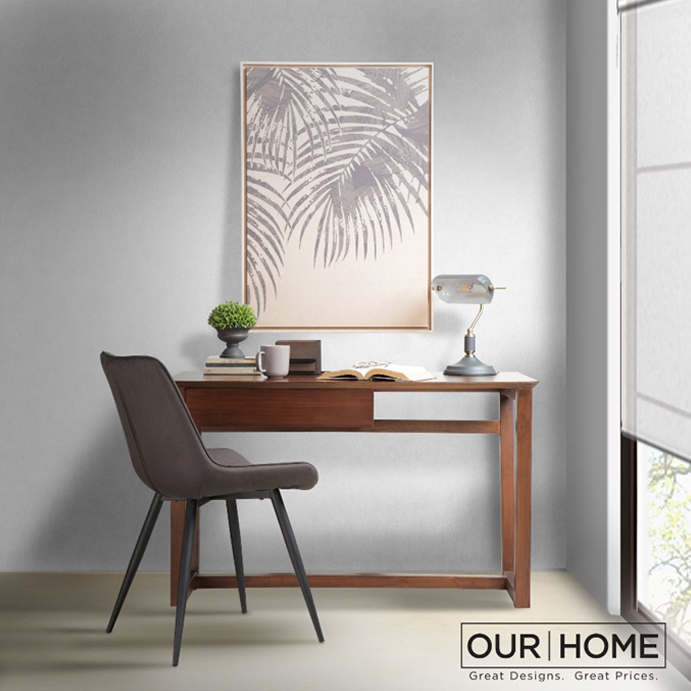 The Space
Choose a space in the home that is first and foremost, conducive to working. It should be airy, well-ventilated, well-lit and should be free from distractions. The living room is the main room in the house and it is a staple in a lot of homes. It is also a space that has a large area so if we're talking about space and size alone, this could be the perfect location to add on a home office.
Browse collection
Another consideration would be the bedroom. For people who do not mind working in close proximity to a bed, and for those who can resist the temptation to nap and snooze, then the bedroom is another space in the house where a home office can be conveniently located. This practice is already done and most often than not, people do have desks in the bedroom and most people really do bring their work at home.  
Having a home office in the dining room is a bit unconventional but sometimes, when a lot of entertaining happens in the living room and when the bedroom is really for rest and sleep, the dining room is your best bet for a work area. Plus, the dining table can serve as a temporary work desk and it provides ample surface area to allow you to work effectively and comfortably as well.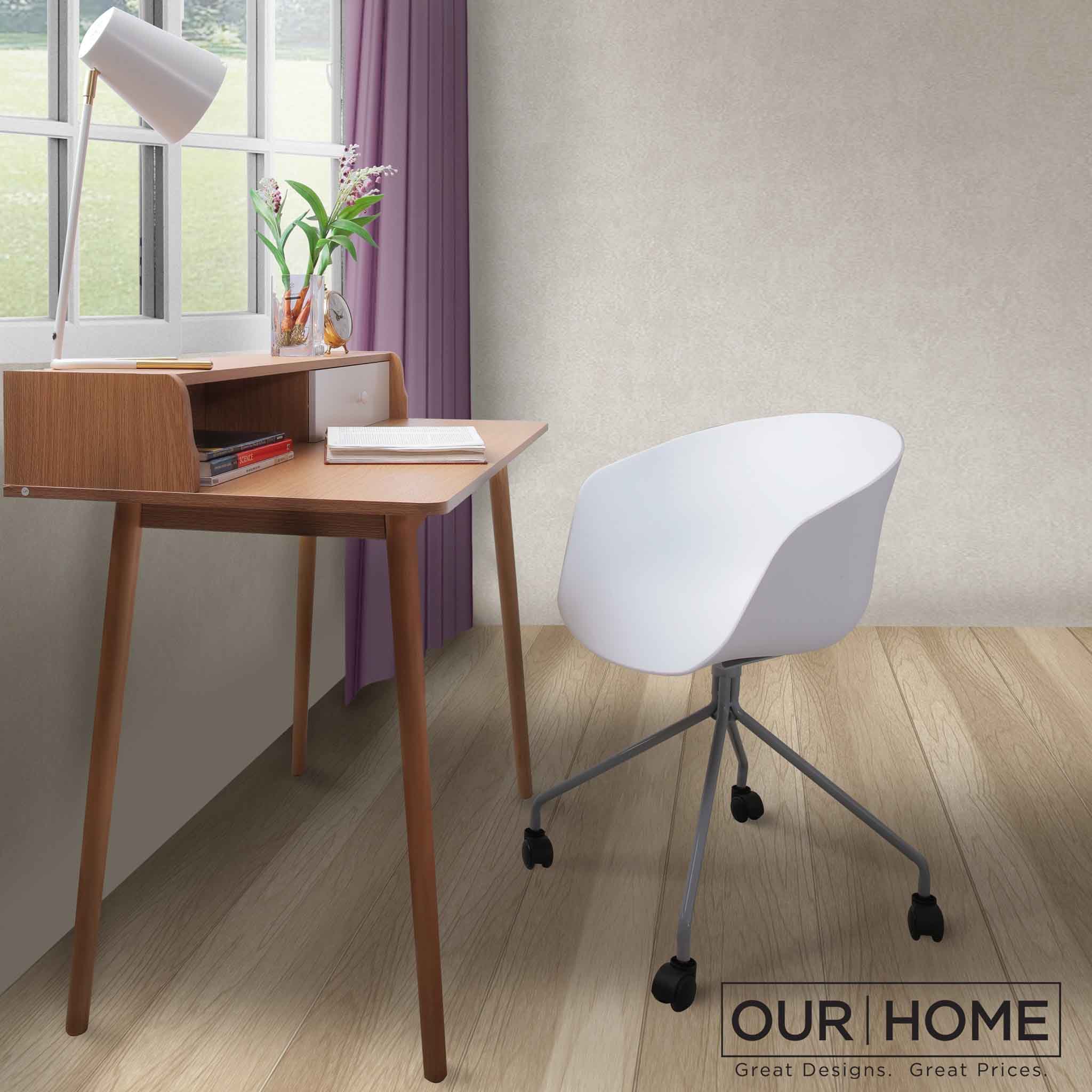 The Furniture
Regardless of the kind of work that one does, it only practically entails two pieces of furniture to work efficiently in the home – a desk and a desk chair. The desk is something that is indispensable when working and again, choosing the right desk should and would matter. Make sure that first of all, the dimensions of your desk is ergonomic. This emphasizes that even if you are working from home, safety and comfort in choosing working desks should never be taken for granted. The depth of your desk, therefore should be 45cm – 60cm. This assures that laptops, desktops, and other equipment can fit within the surface and still allow you to do some writing and some paperwork.
Browse collection
The height of the desk is also of great importance and in this case, it should be within 76cm-85cm. Length is variable and it usually depends of the space that you have. Also consider choosing a desk with lots of storage. Cabinets, drawers and cubby holes allow you to be organized and avoid unnecessary clutter and as such, be more productive.  
Desk chairs are also integral in the work-from-home setting. Considerations should be based on seat height and back height. In this light, the height of the seat of the chair should be standard at 45cm and the back height, 76cm-90cm. Consider a chair that allows for easy mobility so choose one that is lightweight, can easily be moved around and/or has casters. Make sure that seats and back are comfortable and should allow you to work for long periods of time.  
Choose desks and chairs that match the color tone, color scheme and design style of the existing furniture pieces in your chosen space so that the transition will be seamless and it would appear as if it was a design choice to begin with. Also note that the desk and chair should not over power other furniture pieces in scale, size and proportion but be sure to opt for pieces that will complement each other. You can opt for our Mid-Century Modern and Industrial selections for something trendy and unique and, if space is a consideration, then our Scandinavian pieces will provide space-saving solutions while still maintaining a clean and crisp feel.  
Now that we took care of the essentials, what are the other things that we need? Lighting is very important. Natural light is still the best source of light for working productively but task lighting also helps. Aside from ceiling mounted lights that provide general lighting, desk lamps can also add to the level of illumination allowing you to work effectively. These lamps should not be too dim to cause eye strain, or too bright to cause glare. And it should be at just the right height (30cm from the surface of the desk) to allow for proper illumination without casting shadows.  
Book ends, a sprig of flowers in one corner, picture frames for a little personal touch and organizers all help contribute in evoking a stylish work area that marries aesthetics and function.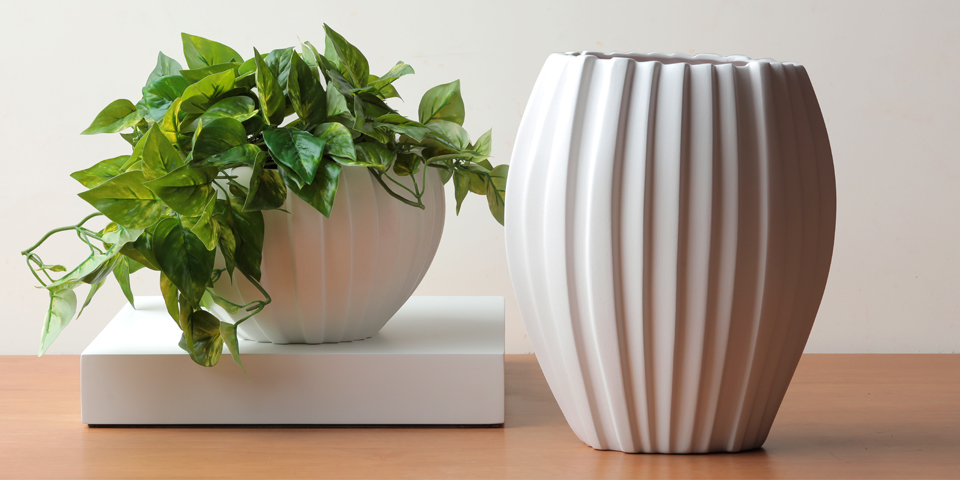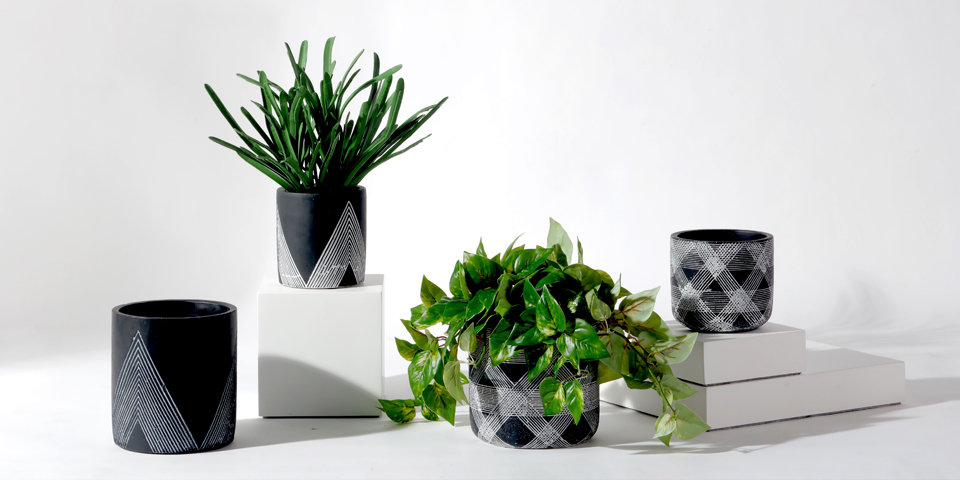 Work from home spaces are trending. The need to work from home necessitates that interior design accommodates this need. And, OUR HOME caters to this need by providing you not only with options to allow you to work from home without sacrificing function and comfort but this also guarantees that maximizing productivity is always coupled with substance and style.  
Only at OUR HOME. Great designs, great prices. 
You can browse for more ideas at our OH! WFH E-Catalog